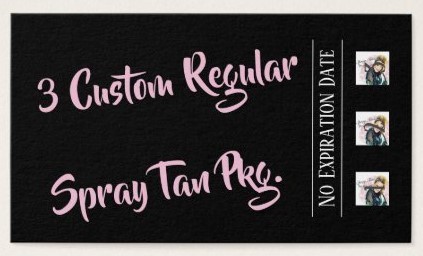 3 Custom Spray Tan Pkg. Regular Spray Tans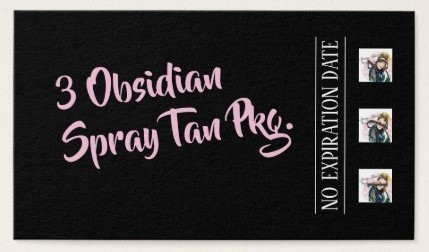 3 Obsidian Deep Dark Tan Pkg.
** See my Tan Prep page on how to arrive for your service to achieve the best results
** Gift Certificates available for purchase in-studio when you visit us to give to your loved ones and girl friends.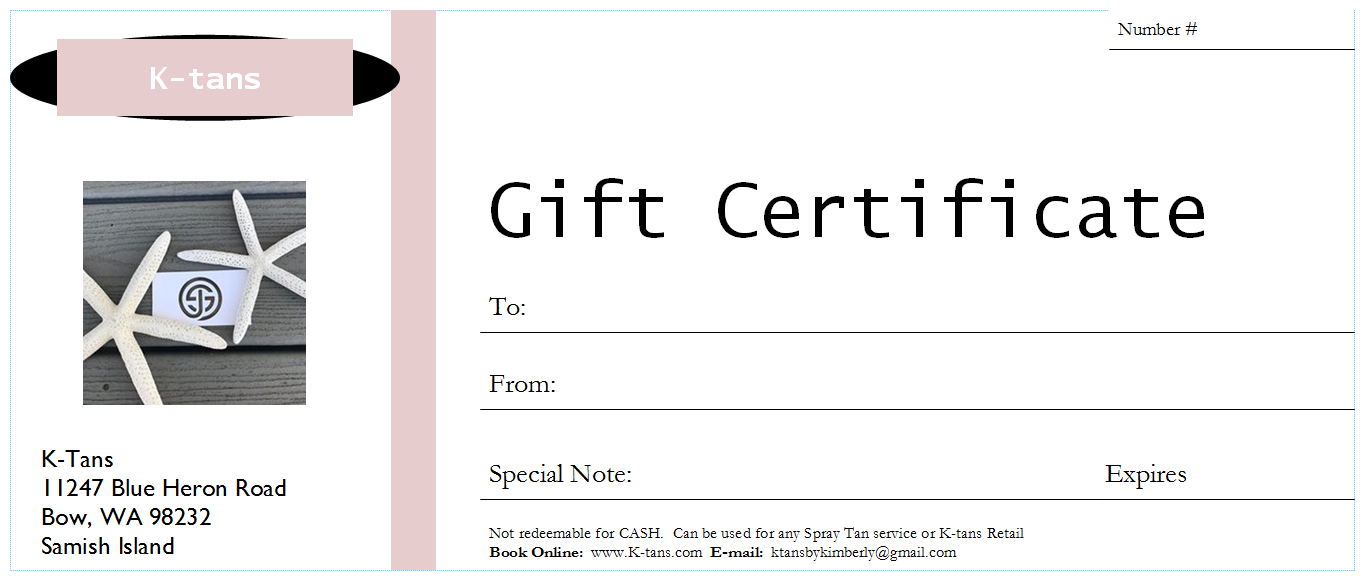 K-tans uses a product that holds NO CHEMICALS 100% Organic, PETA approved Vegan ALOE base (No alcohol) so its good for your skin and will not dry it out